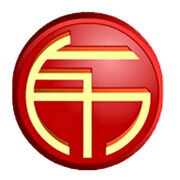 Ray Magbanua (born as Ray Adrian Necor Junko Magbanua)
is a Filipino komiks creator and a Multimedia Artist. He is using
Raykosen
as his alias for online and print creations. Many of his works are one shot projects with various genres ranging from detective and crime, fantasy to comedy. He has done colaborations from different Filipino artists and to Japanese Manga Circle. He is currently working on Private I Cafe, Tigray, D.Ice and Luzviminda.
Magbanua is an alumnus of De La Salle -College of Saint Benilde. He completed the course, AB- Major in Multimedia Arts. Ray founded and managed an independent comic production group, Seraphic Assassins in 2001 and was later overhauled as Revel Circle in 2007. As the team's head, he is organizing the copyright procedures and guiding on comic production. He also worked as a 2D Game Artist, Storybook Illustrator, and a Video Gaming Product Manager.
Released Works
Edit
Vehuiah (one shot), 2002. Fantasy

Doubtful (one shot), 2004. Thriller.

R.A.M. Red After Midnight (series), 2003. Dark Fantasy.

Daleth's Embrace (two part one shot), 2006. Dark Fantasy.

The Writer (series), 2006. Fantasy.

Fate Orb Xylia (one shot), 2009, One shot. Fantasy

Private I Cafe (three part one shot), 2011. Detective and crime. Ongoing

Tigray, 2012. Comedy. Online Comic strip. Ongoing

Collaboration Works
Edit
Budang and Friends(series), 2007. Comedy. Collaborated with Ellie Licuanan.
HAT (one shot), 2008. Comedy, Slice of Life, Drama, Horror. Collaborated with Angelstale and Oso-Oso.

Commissioned Works
Edit
Most of Magbanua's commissioned projects were created for Japanese market.
Flying Fishes (one shot), 2010. Psychological. Japanese.
D.Ice - Detective Ice (one shot), 2010. Detective and Crime. Japanese.
Maha, Magical Manananggal (one shot), 2010. Comedy. Japanese.

Kamen Rider F8 (one shot), 2011. Superhero Fantasy. Japanese

Personal WorksEdit
Featured Works
Edit
Luzviminda, 2005(Contest debut) 2008 (Bayan Knights Komiks debut) - A female superhero creation who appeared in the superhero oriented komiks, Bayan Knights. Magbanua is creating a solo title for the character.